Dental veneers – a thin wafer of porcelain bonded to your existing teeth – are a fantastic way to transform your smile.
As a cosmetic dentistry treatment, veneers are an excellent option for patients who want to create a natural-looking, beautiful smile. Veneers are most often used to mask the colour, shape or position of teeth in the mouth. This is the benefit of veneers, being able to solve multiple cosmetic dental problems at once.
They have become an ideal choice for many patients who are looking for a way to improve their teeth in the simplest way.
Our Winter Special
From September 1st to October 15th, Crown Dental is offering 50% off its usual price for dental veneers. Usually $2,200, we are excited to announce they will now be just $1,100.
Book your appointment today.
Who is Suitable for Veneers?
Not every patient may be suitable for porcelain veneers. Before considering veneers, there are a couple of requirements that need to be met before undergoing the procedure.
Proper oral hygiene and gum care
Sufficient amount of healthy teeth enamel available
Healthy diet
Porcelain veneers can correct an array of aesthetic problems including:
Chipped or mildly worn teeth
Crowded or misaligned teeth
Mis-shapen teeth
Severely discoloured teeth
Teeth that are too small or large
Teeth that are slightly rotated
If you are would like to see if your teeth no matter the state are suitable for having our dental veneers then please contact with our practice and book in a consultation with our experienced cosmetic dentist who will be. happy to sit down and do a full evaluation of your teeth and smile and go through the all the options available to you. Most people are pleasantly surprised that veneers can help them!
Before and After
Here are some before and after images from some of our patients who've had veneers applied to their teeth.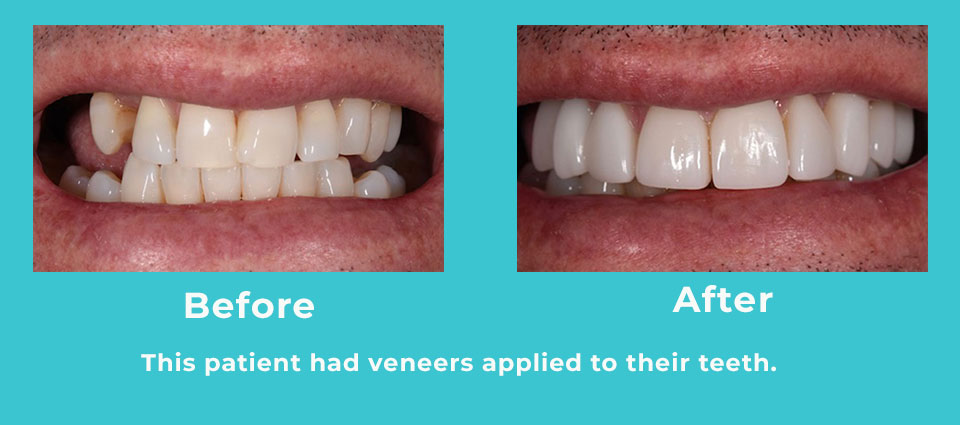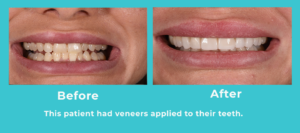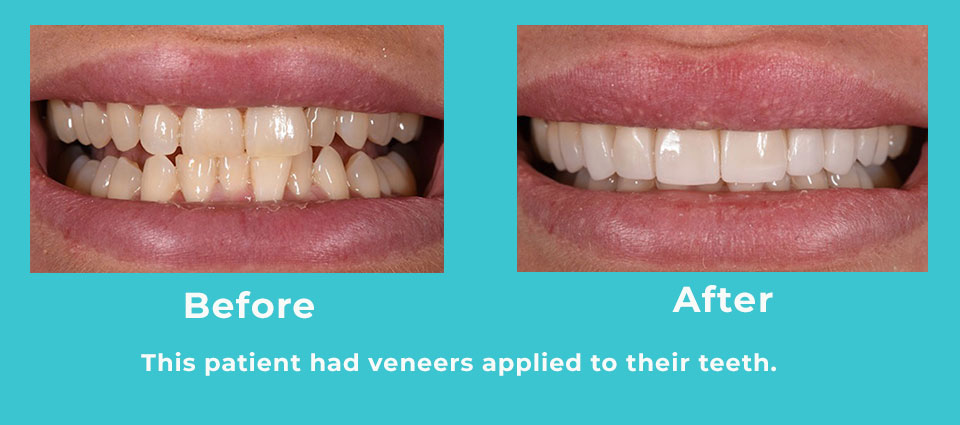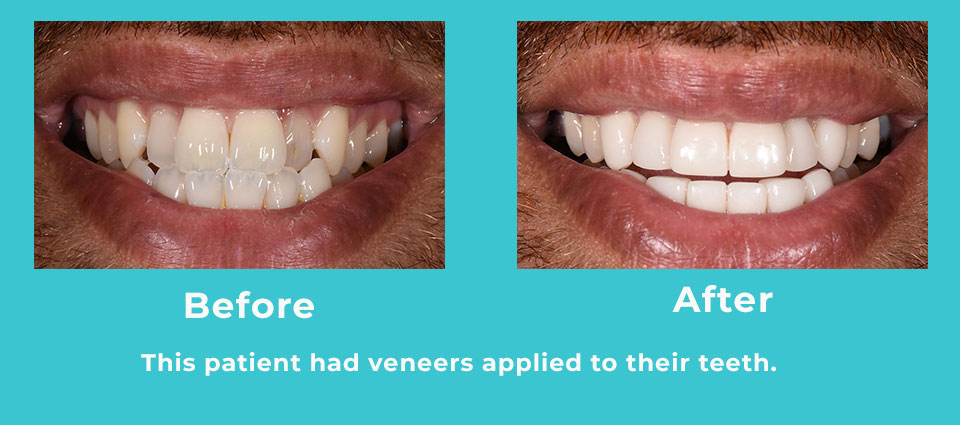 Dental Veneers With Crown Dental Group
At Crown Dental Group we know that every patient is different and therefore we believe in formulating a very tailored and customised approach to each patient.
If you have any questions regarding our ceramic dental veneers, or any other cosmetic dental treatments, don't hesitate to contact us.
Our Crown Dental Group offers a range of dental services including crowns, bridges, implants as well as general dentistry treatments such as extractions, fillings and root canal.
Terms and Conditions: This offer is limited until 31st October 2019. To qualify for this special offer, initial consultation with a dentist is required, as well as deposit to be paid prior to date of surgery. Total cost of procedure subject to numbers of veneers required.