The Crown Dental Group team Rowville offers you superior dentistry and puts your comfort, safety and health first at all times. We're passionate about our work and have many years of combined experience in providing many dental services. Learn a little more about us!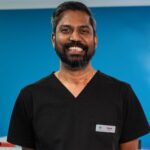 Dr. Pavan Mittapalli
Dentist
Dr. Pavan Mittapalli is a dedicated dentist who has over a decade of experience working with patients. His aim is to provide the highest quality service possible, build relationships with members of the Rowville and Narre Warren communities and create good oral health outcomes.
Dr Mittapalli makes a particular effort to also maintain communication with his patients, and educate them on their oral health and treatment plan. He has the ability to perform treatments under IV sedation, general anaesthetic and nitrous (laughing gas) for kids and adults.
Dr Pavan Mittapalli's primary areas of interest are orthodontics, dental implants and smile design.
He is a certified member of the Australian Dental Association, and is registered with the Dental Board of Australia.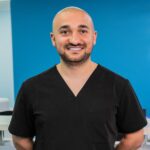 Mr Levent Ibrahim
Dental Prosthetist – Dip.DT, AdvDip.DP
Levent began his career in the dental industry as a dental technician and dental business owner, managing a dental laboratory. Levent was passionate about helping people and knew he could make a real difference for dental patients by becoming a dental prosthetist.
Levent is fascinated by how advancements in technology are always improving dental experiences, and uses high quality and innovative materials, technology and processes when designing dentures for his patients.
Dr. Ruairidh (Rury) McBride
Dentist
Rury lives and breathes dentistry, and takes satisfaction in transforming broken-down mouths into happy, healthy smiles. Initially from Scotland, Dr. Rury completed his Bachelor in Dental Surgery in 2008 before moving to Australia in 2011.
Since then Rury has committed himself to professional development, acquiring and developing knowledge and skills in the rehabilitation of broken down, failing mouths. He has focussed on treating the more difficult, complex cases and his blend of surgical skill and restorative understanding allows Rury to diagnose and care for these patients from beginning to end, under one roof. This focus has allowed him to bring the most up-to-date and advanced treatments in cosmetic and restorative dentistry to Crown Dental.
He knows there is so much more to a healthy smile than a glimmer of sparkling white. Excellence comes with experience, a humble manner and a willingness to constantly look to improve.
Outside of dentistry, he has 2 young boys that he loves spending time with. He also enjoys bushwalks, skiing and road trips.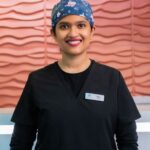 Dr Hafsa Nazneen Hameed Sadurdeen
Dentist
Nazneen is a vibrant enthusiastic dentist who has a very gentle and nurturing approach. She loves working with children, especially being a mum of two beautiful girls. She has a fantastic sense of humour and takes pride in forming great relationships with all her patients.
In her spare time, she enjoys cooking, reading, running a food business with her husband.
Nazneen is a member of the ADA (Australian dental association).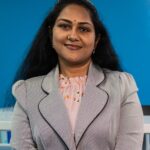 Dr Rajani Bommareddy
Dentist
Dr. Rajani Bommareddy has been practising dentistry for more than 10 years, and aims to offer state of the art procedures with the highest level of care possible through her services at the Crown Dental Group. Dr. Bommareddy is a Member of the Australian Dental Association, and is registered with the Dental Board of Australia.
Rajani is a consummate professional who is exceptionally skilled in many areas of dentistry. Her comprehensive range of specialities includes dentofacial rejuvenation; facial injectables for treating conditions including TMJ problems, TMD and orofacial pain; laser dental treatments, including resolving lip and tongue ties; and more.
Dr Bommareddy aims to provide proactive dental care, plaque control, and treatment options for all her patients, both adults and children. Rajani is also passionate about educating patients on the importance of oral hygiene, to achieve and maintain the best possible treatment outcomes.
Crown Dental Group Rowville, Melbourne
To book an appointment with our experienced dental team, or to find out more information about our range of treatments, then please contact us.
Ask a Question or Book an Appointment
Please fill in the online enquiry form to ask a question or book an appointment. We look forwards to seeing you soon.