Welcome to
Crown Dental Group
Your Preferred Rowville Dentist

Crown Dental Group is a brand-new facility where dentist Ali Abbasbhai and dental prosthetist Mr Levent Ibrahim work together to provide you with modern, state-of-the-art dental care.
Popular Treatments
Check out some of our most popular treatments with our clients

About
Crown Dental Group
Our range of dental services include prosthetics, cosmetic, general and implant dentistry. Many of our patients travel a great distance to receive our unparalleled care, with everything they need located under one roof.
One Of Our Friendly Staff Will Call To Confirm Your Appointment

Payment Plans
We offer a number of different payment options.

Easy Parking
Our easy on-site parking makes your visit with us easier.

On Site Lab
Our dental lab creates all products using top quality materials.
A Dedicated Denture Clinic
At Crown Dental Group in Rowville Melbourne, we have a purpose built denture clinic to address all your needs.
Maybe you have dentures and want a better quality replacement. Or maybe you need your dentures repaired or refitted. Perhaps your oral health is going downhill and you're exploring your options. No matter your reasons for exploring dentures, you have come to the right place!
With our huge range of denture options, we have a solution for all patients! Our prosthetist will ensure your dentures will exceed your expectations. All of our dentures are made on-site at our dental lab. Our dental experts work closely with the lab technicians to ensure that your dentures meet all your needs and desires.
Cosmetic dental services
Our dedicated Rowville dentists can rejuvenate the health, function and appearance of your smile.
Our wide range of cosmetic dental treatments address all appearance concerns.  We have several  cosmetic treatments to give your smile a quick boost. Teeth whitening or porcelain veneers may be what you're looking for. If your smile needs a thorough makeover, we have options for you. You may be a candidate for crowns, bridges or even implants. We can improve colour, fix chips and cracks, and fill gaps in your smile.
We aim to improve your dental health while giving you a radiant smile. All dental prosthetics used in our cosmetic treatments are top quality. They will have a beautiful, natural appearance. Visit our Rowville practice to discuss our cosmetic dental options.  We will be happy to help you achieve your desired results.
When should you first take your child to the dentist?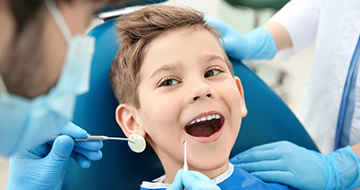 Taking care of your little smiles is important as it helps secure a healthy dental future for them. At Crown Dental Group, we recommend bringing...
How often should you go to the dentist?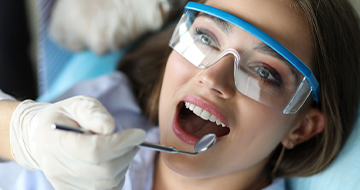 Our dental team is friendly and welcoming to all patients, so please come along for your regular dental checkup. We recommend visiting the dentist twice...
Dental Bridges and Crowns
What is a dental bridge? If you are suffering from a lost tooth or multiple teeth, a dental bridge can be used. Dental bridges can...
Top 10 ways to protect your teeth and gums over Christmas
Oral hygiene is probably the last thing you are thinking about as we enter the festive season. You are most likely busy thinking about all...
Zoom! Teeth Whitening can help achieve pearly white teeth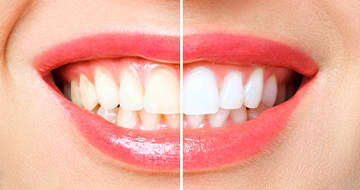 At Crown Dental Group, we are all about people, and your happiness is why we do what we do. A lot of people whiten their...
How long do dental implants last?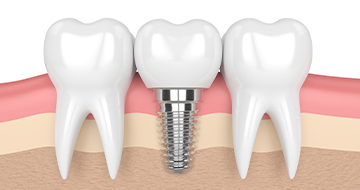 This is a question that is either not asked enough, or dental professionals don't know how to answer. There are two factors that contribute to...
What is Cosmetic Dentistry?
Considering a cosmetic dentistry treatment? Cosmetic dentistry is associated with improving the appearance of your smile. Cosmetic Dentistry Treatments Here at Crown Dental Group, we...
Maximise Your Oral Health During Dental Health Week 2019
Happy Dental Health Week – here are a few ways to maximise your oral health. For Dental Health Week 2019, the Australian Dental Association has...
The danger behind grinding your teeth at night
Most people are unaware that they grind their teeth until it's too late. Teeth grinding (more commonly known as bruxism) usually occurs during the night...
Top Reasons to Look After Your Oral Health
Your oral health is more important than you realise… We all know that a good oral health routine can reduce the risk of oral problems,...
Over-the-Counter vs. Dental Grade Mouthguards
Why dentist-made grade mouthguards offer the best level of quality and durability for your teeth When playing sports, the last thing anyone wants to be...
The importance of mouth guards
The importance of mouth guards It is possible for teeth to quite easily break, even in non-contact sports such as gymnastics or even running. Most...
Why Do We Grind Our Teeth?
Teeth Grinding - Why do we grind our teeth? Teeth grinding can occur both during sleep and in wakeful periods. Unconsciously clenching your teeth when...
Maintaining Your Teeth Whitening Results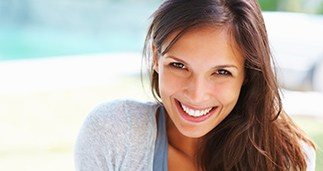 The team at Crown Dental Group in Rowville are here to help you keep your pearly whites, pearly white for longer. The staining and yellowing...
Get The Right Dentures For You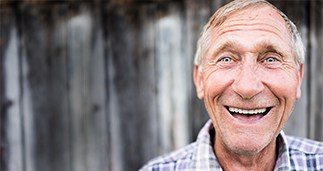 Dental hygiene may not have been a priority for you 30 years ago, however, with the passage of time people are learning that their years...
Missing teeth – what are my options?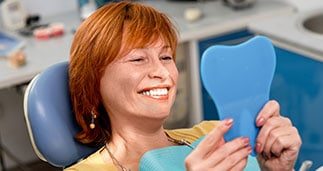 Modern dentistry has come a long way in the last 30 years, introducing a myriad of options for tooth replacement. Missing or extracted teeth raise...
One Of Our Friendly Staff Will Call To Confirm Your Appointment