As a cosmetic dentistry treatment, veneers are an excellent option for patients who want to create a natural-looking, beautiful smile. Veneers are most often used to mask the colour, shape or position of teeth in the mouth. This is the benefit of veneers, being able to solve multiple cosmetic dental problems at once. That's why Crown Dental Group Rowville dental veneers are the best to help you and restore your smile.
They have become an ideal choice for many patients who are looking for a way to improve their teeth in the simplest way.
What are dental veneers and why you should choose Crown Dental Group?
Dental veneers are made from ceramic materials that are incredibly strong, durable and stain resistant.
At Crown Dental Group, we offer ceramic veneers which are manufactured in our state-of-the-art dental laboratory. We have access to the best dental ceramic veneers available in order to give you the most aesthetically stunning and natural result possible. An example of some of these materials are E-max, Vita Suprinity, Vita-Enamic, Empress and many others. They are custom-made in shade/colour and shape to your exact desires. Each veneer covers the front of the tooth to improve the overall appearance as well as the shape or colour of the tooth, and together across 8-12 teeth will give you a complete smile transformation.
We use the latest digital technology to 3D design and customise your perfect smile to the shape of your lips and face, and we manufacture your veneers using the latest state-of-the-art mill in our own in-built dental laboratory and with our own dental technicians (your veneers are not made by an external laboratory like most dental clinics which can result in errors and lack of detail).
The benefits of having your veneers designed and manufactured by our very own dental laboratory:
Access to the best and latest veneer materials in today's market
3D digital design of your smile
Joint approach by both cosmetic dentist and dental technicians working together
High level of attention to detail
Fully customised veneers
Hand finished veneers
You can come and watch your veneers being made
You are able to see the quality of all our veneers before deciding whether you would like them
Who is Suitable for Veneers?
Not every patient may be suitable for porcelain veneers. Before considering veneers, there are a couple of requirements that need to be met before undergoing the procedure.
Proper oral hygiene and gum care
Sufficient amount of healthy teeth enamel available
Healthy diet
Porcelain veneers can correct an array of aesthetic problems including:
Chipped or mildly worn teeth
Crowded or misaligned teeth
Mis-shapen teeth
Severely discoloured teeth
Teeth that are too small or large
Teeth that are slightly rotated
If you would like to see if your teeth are suitable for dental veneers, please contact our practice and book in a consultation with our experienced cosmetic dentist. Our dentist will be happy to sit down and do a full evaluation of your teeth, smile and go through all the options available to you. Most people are pleasantly surprised that veneers can help them!
What is the veneer process?
Depending on your current situation and the health of the teeth, the veneers procedure is usually completed within 2 to 3 appointments.
During the first initial appointment, the dentist will take impressions of your teeth, which will be used to carry out diagnostic work in order to give you a preview of your new smile. They will also take a full set of professional before photos, and possibly carry out some teeth whitening in order to overall lighten all your teeth.
The second appointment consists of carrying out some mild preparation to your teeth. This involves removing a small layer of enamel, usually 0.5-1mm to make space for each veneer to bond to your tooth perfectly and ensure perfect aesthetics (veneers bonded onto unprepared teeth look bulky and have the wrong profile and shape).
After the preparation of your teeth a full 3D digital scan is taken of your teeth in order for our on-site laboratory to 3D design and customise your new smile! Temporary veneers are constructed during this same appointment and fitted to ensure your teeth look natural while you wait for your custom ceramic veneers to be constructed.
It usually takes 2 weeks for our laboratory to finish the construction of your ceramic veneers at which point you return for your 3rd appointment. During this appointment we place your veneers onto your teeth and you are able to check the look of your new beautiful smile! Once you have previewed it and approved it, we carry out the final bonding of your new veneers onto your teeth.
We usually see you for a review in 1-2 weeks after you have finished to check that you are loving your new smile! And also, our team will take some final professional photos in order to show you the smile transformation that has occurred for you.
Advantages and Disadvantages of Dental Veneers
With any dental procedure, there will always be a couple of advantages and disadvantages.
Advantages:
Stunning natural aesthetics – veneers can give you the teeth you have always dreamt of.
Stain-resistant
Can correct mild alignment and crowding of teeth
Replaces worn or damaged tooth
Long lasting – can last 10-15 years
No additional maintenance – just brushing and flossing
Disadvantages:
The procedure is permanent – changing the look of your teeth again will require new veneers.
Cannot correct severe teeth crowding or alignment issues. You will require orthodontics for this.
Not suitable for teeth with very large fillings or dental decay.
Generally, not suitable for patients who have severe gum problems i.e. periodontitis.
Before and after veneer treatment
Here are some before and after images from some of our patients who've had veneers applied to their teeth.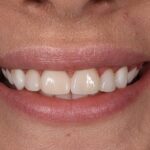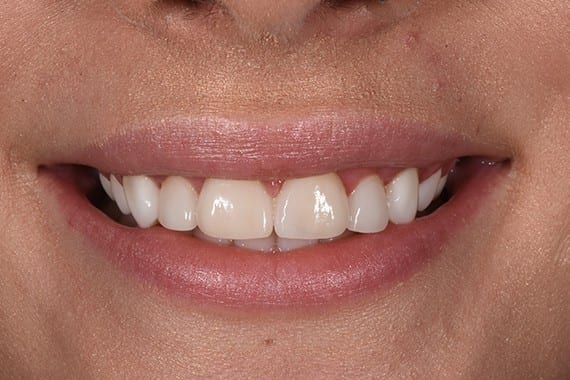 Cosmetic Dentistry
Porcelain Veneer Case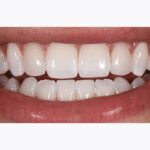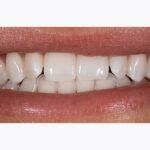 Cosmetic Dentistry
Porcelain Veneer Case
Cosmetic Dentistry
Porcelain Veneer Case
Cosmetic Dentistry
Porcelain Veneer Case
How Much Do Dental Veneers Cost?
At Crown Dental Group we know that every patient is different and therefore we believe in formulating a very tailored and customised approach to each patient. Dependent on the complexity of your case and the type of veneer you would like prices of each person's treatment can vary. The price of each veneer can vary from $900-$2000 per veneer.
If you have any questions regarding our ceramic dental veneers, or any other cosmetic dental treatments, don't hesitate to contact us.
Our Crown Dental Group offers a range of dental services including crowns, bridges, implants as well as general dentistry treatments such as extractions, fillings and root canal.
Ask a Question or Book an Appointment
Please fill in the online enquiry form to ask a question or book an appointment. We look forwards to seeing you soon.