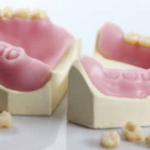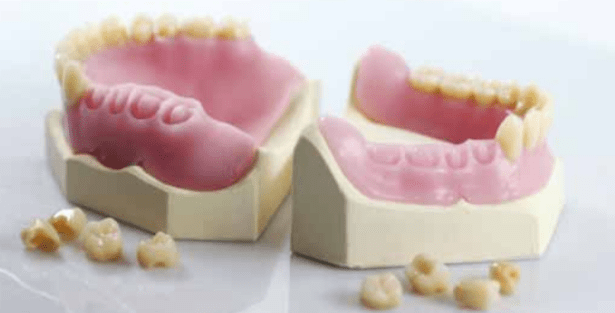 Combining the most advanced technology and state-of-the-art denture treatments, Rowville's leading dental prosthetist can help restore your smile with our new digital dentures.
We've come a long way from conventional dentures. At Crown Dental Group, we're proud to be one of the few places in Australia where you can get the full digital denture experience.
What are digital dentures?
Digital Dentures are a new system for manufacturing removable dentures. Designed with state-of-the-art CAD software technology, your digital denture will be precision made using our state-of-the-art digital technology to fit your dentures perfectly. This means we can provide better quality dentures, using high quality materials to achieve perfect alignment and ultimate comfort.
When creating a perfect smile, the team at Crown Dental Group will address every element of your smile and oral health. Our meticulous planning ensures that every patient receives a beautiful, functional smile they can be proud of.
How do digital dentures work?
Digital dentures are precise and functional with a few simple steps performed by the team at Crown Dental Group.
Firstly an impression of your teeth, which will then be digitally scanned.
Information gathered is then transferred into CAD software for the dentures to be designed.
Using our digital technology we will fabricate a "try in" of your teeth to review the aesthetics and functionality.
Finalise the digital workflow and insert your new digital dentures.
How much do digital dentures cost?
At Crown Dental Group we understand that our patients are seeking unique and individual results. Therefore, the cost of digital dentures can vary from patient to patient. To find out more or to book a consultation with our dedicated team of professionals call our practice on (03) 8288 1477 .


Digital Dentures in Rowville and Narre Warren, Victoria
When visiting Crown Dental Group for dentures, each digital denture design is patient specific. It's just how we do dentures at Crown Dental Group.
The team at Crown Dental Group are passionate about providing their patients with high quality service and education on their oral health. If you are looking for a smile that is beautiful on the surface and healthy at the foundation, we can help.
Contact the team at Crown Dental Group today to book a consultation and be one of the first to try our digital dentures!
Ask a Question or Book an Appointment
Please fill in the online enquiry form to ask a question or book an appointment. We look forwards to seeing you soon.